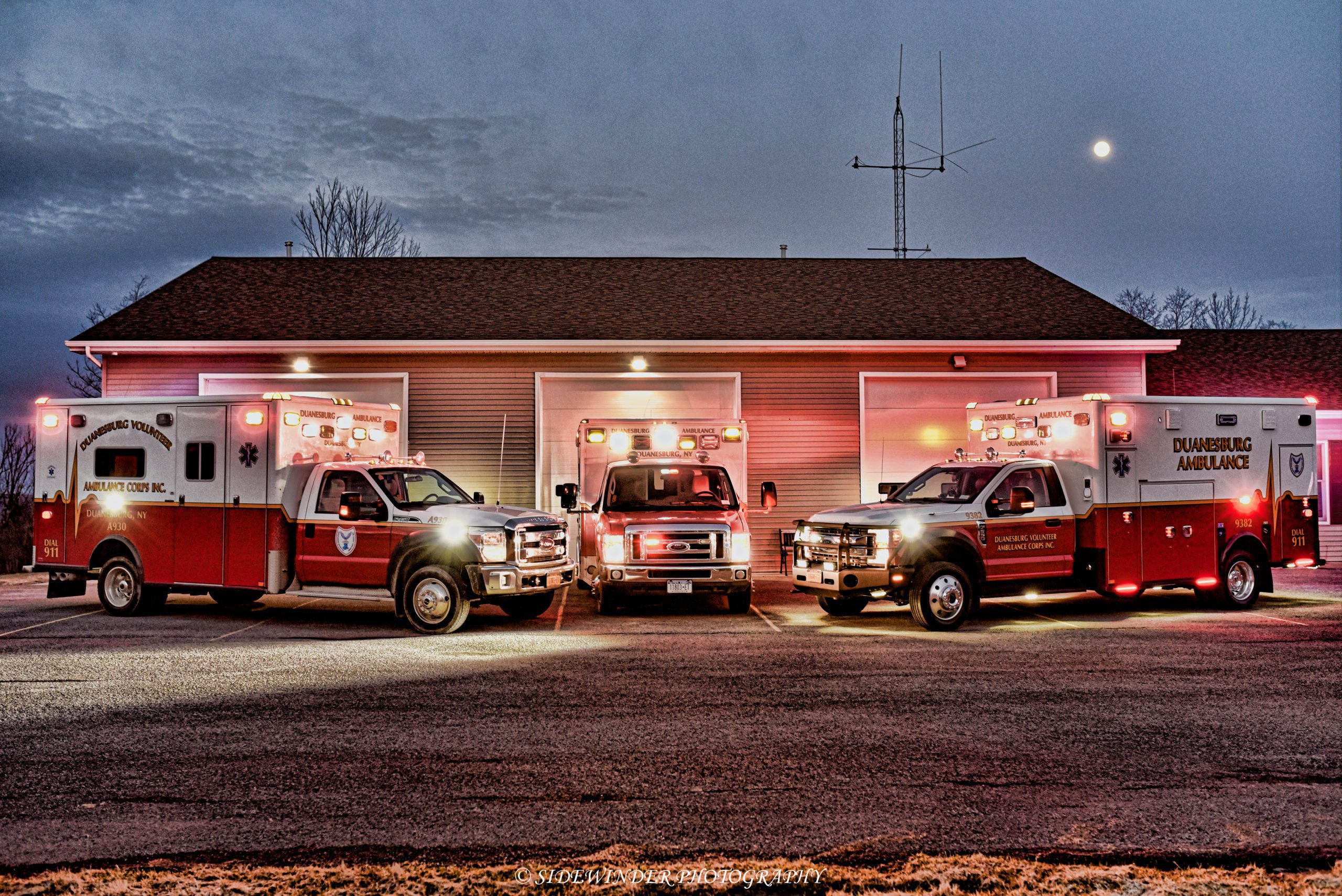 What Does it Take to be an EMT
A New York State Emergency Medical Technician completes nearly 150 hours of classroom time, a clinical ride along, passes a practical skills examination and a written examination. At DVAC, the EMT completes a mentoring program that prepares the EMT to be able to handle and respond to any medical emergency or accidental injury.

What Does it Take to be a Driver
DVAC Drivers are required to have a New York State Driver's License and complete a comprehensive training program designed to prepare even the non-medically trained individual to participate in a team response, handle the vehicle with a patient care team and a patient in the patient compartment and to communicate effectively with first response partners, advanced life support agencies and the Schenectady County Unified Communications Center.
What Does an Assistant Do?
At DVAC, the Assistants are crucial members of a crew who provide assistance to the EMT, support the driver in obtaining equipment and provide comfort to the patient and family members/friends on the scene. The Assistant is a valuable member of our crews.
Public Event Standbys
During the COVID-19 Pandemic, most public events are not allowed; however, when the restrictions are lifted and the pandemic is contained and controlled, DVAC is proud to cover high school football games, the Memorial Day Parade, Duanesburg Day, training exercises with fire departments and racing events hosted by the YMCA.  If you see us at a standby, please come up to and talk to us about the Corps and learn more about us.
Duanesburg High School Life in the ER Classroom
The Corps has provided guest lecturers for the Life in the ER class taught at the high school.  The EMTs bring valuable life experience and practical experience to the students in the class.  Lectures on spinal immobilization, oxygen therapy, family care and patient care have helped provide incredible insight to the high school.
CPR Classes
The Corps has an American Heart Association CPR Instructor among its membership.  Community members are welcome to attend CPR classes at an affordable rate at a local venue.  Our instructor comes highly recommended and leads an excellent classroom experience.